Are you curious about the latest medical developments and practical issues that may be relevant to living with HIV? Do you want to know how to come to terms with HIV and feel positive about it, but haven't yet found the motivation? Or would you like to be in contact with others who have HIV, but haven't managed yet? Then the Positive Living workshop series is made for you!
We offer a safe and relaxed environment, where your privacy is guaranteed. This allows you − perhaps for the first time − to talk openly about how living with HIV affects you personally, and all that entails.
Wouldn't it be great to be well informed and to hear other people's stories, both of which can help you to cope? Or to use your experiences to help others on their way? Or, like many participants before you, to feel the relief of knowing you are not alone, and that your questions are often the questions we all struggle with? And above all, to develop a more favourable and stronger self-image and to feel positive about your life with HIV?
That's why we organise the Positive Living workshop series, at various locations throughout the country. And we wholeheartedly invite you to participate!
Curious? We tell you more about this below, and share some experiences of participants who have taken the huge step of getting involved. Do you have the courage? Then register soon!
About the workshop series
The programme
The series comprises six workshops given on a set day and time, over a period of eight to nine weeks.
Each workshop has a theme. The six workshop themes are:
Workshop 1: Introduction and getting acquainted
Workshop 2: Medical information
Workshop 3: Your own thoughts
Workshop 4: Relationships, intimacy, sexuality
Workshop 5: The practicalities of living with HIV
Workshop 6: Finding new goals
The group
A minimum of five participants is needed for a workshop to take place. Preferably, the group should consist of seven to eight people. Experience has demonstrated that to be a good number for sharing different experiences.
The workshop leaders
Each workshop series has two permanent leaders who are themselves living with HIV. They have often already attended the workshop series themselves, and have been trained to lead it. They are familiar with the programme and they make all the preparations. They also keep an eye on the time and make sure that everyone gets to tell their story, and to ask questions.
The location
The workshop series are given in several large cities in the Netherlands, usually in spring and autumn. Find up-to-date information in the schedule at the bottom of this page. Please contact us if your preference is not listed. We can let you know about new dates and locations, or help you to look for an alternative.
Assessment
According to research by the University of Leiden, workshop participants are very positive about the benefits of participating in the workshop series: increased knowledge, more self-confidence in dealing with HIV, and improved psychological well-being. The workshop series received an average rating of 8.2 out of 10.
Participants' experiences
"This is absolutely the first time I have dared to talk about my life with HIV."
"The wealth of practical information has given me peace of mind."
"The workshop helps you to focus on the positive things as well as the obvious negative thoughts."
"The workshop series has helped me to take another step forward after four years of living with HIV. I have found the contact with other participants to be enriching."
"In any case, I've gained a few friends who have HIV. I will definitely stay in touch with them."
Read motivations by Corina (workshop leader) and by Bart (participant).
More information and registration
Would you like to participate in a workshop series? Or would you like to ask some questions first? Then contact our Servicepunt (Service Desk). Call 020 - 6892577 – Mondays, Tuesdays and Thursdays, 14.00 - 22.00). We are happy to help you.
You can also email This email address is being protected from spambots. You need JavaScript enabled to view it.. Please state your preferred location in your email, your name, email address and telephone number. Someone from the Servicepunt will contact you by phone to register you and/or answer your questions.
We want to emphasise that we handle your information confidentially and do not pass it on to others. Furthermore, you always sign up for the entire series (so you can't take part in individual workshops).
Getting acquainted
Shortly after registering, one of the workshop leaders will contact you to arrange an introductory session in the weeks preceding the start of the series. We do this so that you will have a familiar face at the workshops, and to find out more about your situation and questions you have, so that we can take this into account during the preparation.
Schedule
Only a few of the Positive Living workshop series took place in 2020 and spring 2021 due to the COVID-19 precautions.
The workshop series will be offered again in the autumn of 2021, in multiple locations throughout the country. The aim is to offer the series in Amsterdam (both in English and Dutch), Utrecht, Leiden, Rotterdam & Eindhoven. Keep an eye on this website for more information on the final locations and starting dates of the various series.
You can register now at the Servicepunt of the Hiv Vereniging (Dutch HIV Association). You will naturally be kept up to date about your preferred series.
Amsterdam
Wednesday evening (in Dutch)
[New dates to be announced]
Monday evening (in English) from 19.00 - 21.30 (walk-in from 18.30)
[New dates to be announced]
Venue: Hiv Vereniging, Eerste Helmersstraat 17, 1054 CX Amsterdam
Eindhoven
Monday evening from 19.00 - 21.30 (walk-in from 18.30)
October 23 & 30, November 6, 13, 20 & 27
Venue: Catharina Ziekenhuis, Michelangelolaan 2, 5623 EJ Eindhoven
Utrecht
Wednesday May 10, 17, 31 & June 7, 21, 28 from 19:30 - 21:30 (walk-in from 19.00)
Venue: UMC Utrecht, Heidelberglaan 100, 3584 CX Utrecht
Utrecht
Wednesday October 25, November 1, 15, 22, December 6 & 13 from 19:30 - 21:30 (walk-in from 19.00)
Venue: UMC Utrecht, Heidelberglaan 100, 3584 CX Utrecht

Great to share feelings
Corina Vermeulen (51), workshop leader, is from Eindhoven and has been living with HIV since 1988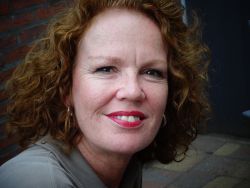 Can you tell us in brief about the Positive Living workshop?
"The workshop series is intended for people with HIV. It doesn't really matter whether you've only just found out, or whether you've been living with it for a long time. This series provides you with the tools to deal with your HIV status in a different, perhaps better, way. In addition, you meet other people with HIV and you can 'infuse' each other with the experiences you've had with it so far."

How long have you been helping out and what exactly is your role?
"I have been a workshop leader since the Hiv Vereniging started offering this workshop series, so about five years now."
Why do you do it?
"I wanted to use my experience to do something meaningful for other people, and to transfer my positive attitude to them. It's a fantastic thing to do."

Bart van den Heuvel (38), participant, comes from the Hague and has been living with HIV for four years
Why did you decide to take part?
"I wanted to know as much as possible about HIV, because my status means I will always be inextricably linked to HIV. And meeting other people with HIV, and talking to them about it, seemed like a good step forward."
How did you feel about going there the first time?
"I had a talk first with one of the workshop leaders. That was the first time I had ever met someone else with HIV. I found it quite a confrontation. Suddenly I was a member of a group where I, as a heterosexual, was in the minority."
Can you tell us something about the atmosphere during the meetings?
"Even though I was the only straight man among a load of gay men, in this respect it was really good to share my feelings about my status with them. A lot of feelings and experiences connected with HIV turn out to be universal. In the first session a basis was clearly established for great, cohesive communication. I always found the atmosphere very pleasant."
What has it given you?
"I was able to accept that HIV is part of me and that there is not much point in avoiding that fact. And I've noticed that it doesn't have to have a huge impact on the rest of your life; a lot of practical problems from the past no longer exist. It's not a tutorial; it's really about the perception and the experiences you share with each other, and that helps you to come to terms with it."