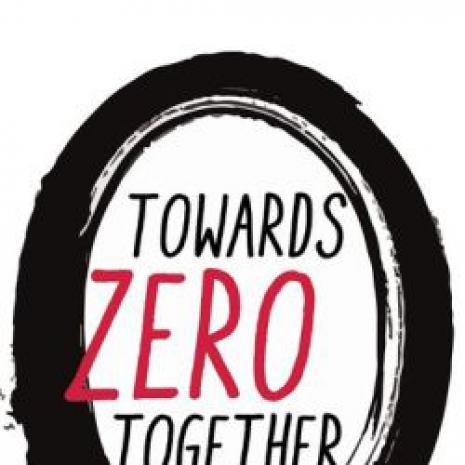 Walking 200km towards zero barriers for people living with HIV. In the lead up to the 2018 International AIDS Conference, a 200km walk from Brussels to Amsterdam lies at the heart of a new campaign by HIV activists to break down all barriers that people living with HIV (PLHIV) around the world continue to face.
The Towards Zero Together campaign is designed to raise awareness of several issues impacting on the lives of PLHIV, by sending a clear message that PLHIV worldwide are coming together in unity to support their peers and fight for the needs of future generations.
Campaign founder Ruan Uys said that the aims of the trek across Europe from 15-23 July, is to highlight inequities for many PLHIV around the world who aren't able to access treatment, unite voices of PLHIV who many have previously felt too stigmatised against to speak up, and demonstrate a visible presence of empowered HIV positive people.
"Today, many PLHIV in mostly Western countries are no longer too stigmatised to get up and speak up for what's right. Those involved in the walk are doing this to tell our PLHIV peers in other parts of the world that 'we see you, you are not alone, and we will do what we can to support you,'" Uys said.
"This campaign aims to get as many PLIHV from all over the world together to walk as one and raise awareness about the many barriers still faced by some worldwide, such as the great discrepancies in accessing life-saving treatment, and a lack of empowered non-Western voices."
HIV has come an incredible way in terms of previously being a certain death-sentence, to that of an extremely manageable chronic condition, but according to Uys, this can only be achieved by everyone around the world living with HIV, having equal access to antiretroviral therapy (ART).
"Today's ART does not only improve the quality of life of PLHIV but they are also a key tool in ending HIV transmission. Getting all PLHIV on treatment ASAP not only just makes sense, it's actually an incredibly effective means by which to prevent HIV," Uys said.
A group made up of HIV advocates and activists from around the world will walk 200kms over nine days, starting in Brussels on 15 July, and ending at the 2018 International AIDS Conference in Amsterdam on 22 July.
"By walking 200kms across borders and ending at the International AIDS conference, we are not just advocating for equal access to treatment for all, but we are also proving to the wider community that PLHIV can do anything they put their minds to and that we are not held back by this virus in any way," Uys added.
Join us
Expressions of interest in either walking with or supporting the Towards Zero Together campaign, as well as more information can be found at: www.hivsters.info/towards-zero-together/. Here you can alsoo register to walk!